JoAnne Adamo-Conway
(518) 731-2150

joanne@heartlandupstate.com

conwayjoanne123@gmail.com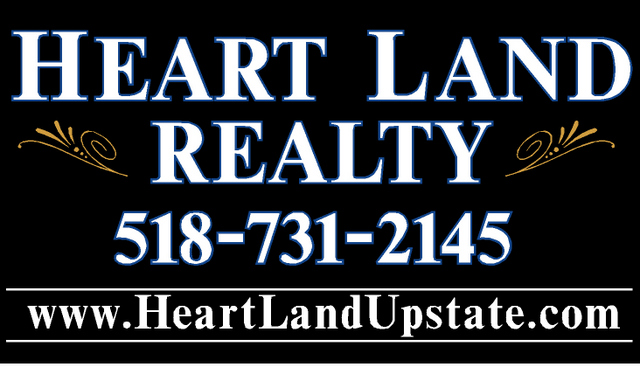 Heart Land Realty
49 Reed St., Coxsackie,NY
JoAnne Adamo Conway is  co-owner of Heart Land Realty a company in business since 1989. JoAnne started her real estate career at Heart Land. She has lived in Coxsackie her entire life and has three grown children and two grandchildren. She has been a devoted award winning agent for the  many years and attributes her success to having a clear idea of what both buyers and sellers are looking for in an agent. A member of both Albany County and Greene County multiple listings, JoAnne's reach is far and wide. Giving of her time she served 9 yrs. on the Coxsackie-Athens Board of Education and was inspirational in spearheading the C-A Youth Council, whose goal it was to bring a YMCA to our area, a dream that has finally be realized. An advocate of children she had a very successful day care business prior to her real estate career. JoAnne is an active member of St. Mary's Catholic Church, and prides herself on knowing the points of interest in Greene County that attracts buyers to these tranquil riverfront towns and peaks and valleys of the Catskill Mountains. JoAnne has been an award winning agent for Heart Land Realty and has been one of the Top 21 Agents for Northeastern New York. JoAnne is proud of the energy that emerges from the walls of her office at 49 Reed St. and invites you to stop in and feel the liveliness and vitality. Remembering that what we do best at Heart Land is team work!
The Climax Grange
Route 26, 12042
The Climax Grange established in 1929 with all of its memories is officially on the market. Once a gathering place for local farmers and community members. The grange sitting on 1.3 acres needs some TLC and your imagination. The future buyer will have 2200 plus square feet on the main floor to work with. The stage & ticket booth are still in place.
CONTRACT
67-69 Mansion Street, 12051
Classic Brick Duplex located a stone throw to the Mighty Hudson.
$299,000- Country Escape on 49 + acres
937 Honey Hollow Road, 12058
Country Escape 5 Bedroom 2 Bath home including a wood burning outdoor system for heat and hot water, updated electric, new roof, and a two car garage with additional storage for your toys, all on 49 plus acres flanking both sides of the road. There is a magnificent pond and stream on the property with riding trails throughout !. Perfect for the Sports Person who savors life in the country.